IMPORTANT NOTE: As of April, 2016, VIP no longer will distribute the CPAP Meter or Pulsemeter products. Please contact the respective manufacturers directly to place new orders.
CPAP Meters are now manufactured and distributed by AG Industries.
Pulsemeters are now manufactured and distributed by Wair Products, contact via

This email address is being protected from spambots. You need JavaScript enabled to view it.

or call 612-812-2533.
---

CPAP Meter
Valley Inspired Products' CPAP Meter measures the pressure being delivered by a CPAP unit. The CPAP Meter is intended for use as a "spot check" for CPAP pressure delivery to ensure the unit is delivering accurate pressures. When the CPAP Meter is connected to an operating CPAP unit via standard 22mm CPAP tubing, the numbered line indicator closest to the center of the ball is the units pressure reading.
Call for details, or click here to read more.
Pulsemeter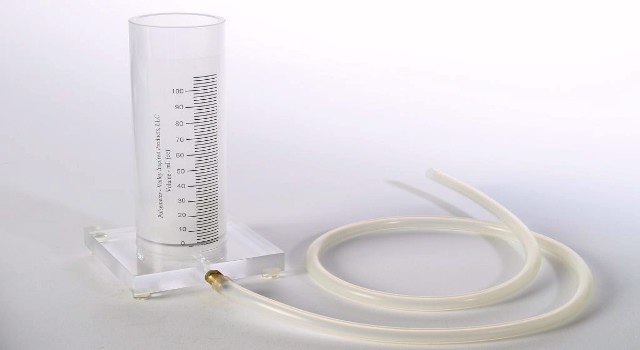 Valley Inspired Products' Pulsemeter is used to measure the delivered oxygen volume from pulse type oxygen delivery systems, including oxygen conserving devices (OCDs), liquid oxygen portables, and portable oxygen concentrators (POCs). The Pulsemeter is best used with single lumen, fixed-pulse oxygen delivery systems. Accuracy is +/- 2cc.
Call for details, or click here to read more.